Dear organizations, friends and interested ones,
it's time to act in benefit of our people and fatherland. If we all team up we accomplish more than we ever could as individuals. Therefore the organization Afghan Peacemaker hosts the "Afghanistan Conference" to build a strong network of organizations and individuals with which we want to address Afghanistan related topics and projects as a unity.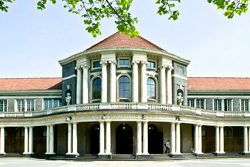 In this way we can support each other and pool our competencies. Through direct exchange of information between all network members we can realize projects faster and more effectively. This network will consist of one responsible and reliable person of each organization and also the individuals with expert knowledge. We plan to choose a suitable social network as a communication platform to spread important information between all members who then inform the members of their own organization.
Professors, organizations, and TV personalities and individuals are invited from Europe and USA in order to gather as much perspectives and opinions as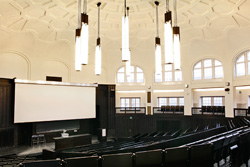 possible. For this purpose we invite you as participants or listeners to this conference. We unite organizations so that they get to know each other, their competencies and activities. They are invited to introduce their organization and visions to the others. In this way they can profit from one another's experience in order to accomplish projects more effectively. Individuals who are experts and experienced in certain subjects can contribute to the network's success and offer approaches on how to reach progress in Afghanistan and give suggestions regarding an effective way of cooperating with each other. Further they will give their view about the current situation of Afghanistan and describe what efforts have been made in the past. We aim to create a new movement which focuses on action, not words.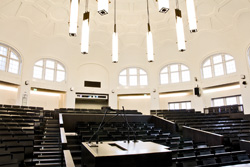 Another aspect of this event will be a coalition of committed and interested young Afghans who want to contribute to the future of Afghanistan. If we reach enough response we plan to unite the young generation and possibly register this group officially in Afghanistan. This could give easier access to the young generation that wants to be active in organizations and institutions in Afghanistan.
This conference is an open event. The registration is mandatory, also for listeners. We hope to welcome you in large numbers and ask you to inform especially young Afghans to attend this conference.
---