Welcome to Afghan Peacemaker!
On this site you will find all information about Afghan Peacemaker association.
The organization was formed to gradually bring a change in Afghanistan's society. Our homeland is close to our heart and we don't let our people down. Through our diverse projects we want to reach and support our people inside Afghanistan but also in exile. To find out how we reach our goals and most importantly how YOU can support your country, please read further on our website.
---
Refugees: Afghan Peacemaker support

In 2013, according to statement of UNHCR, 51.2 Million people were on the run worldwide. As a result 435000 people came in the European Union countries as asylum seeker. Among them 127000 (0.25% of the world's refugees) were the share of the Germany. This year is expected to approximately 200000 asylum applications in Germany.
In collaboration with Bezirksamt Wandsbek and other organizations like voluntary aids, we are newly planning and developing a project to assist the refugees in their first steps in Germany. More…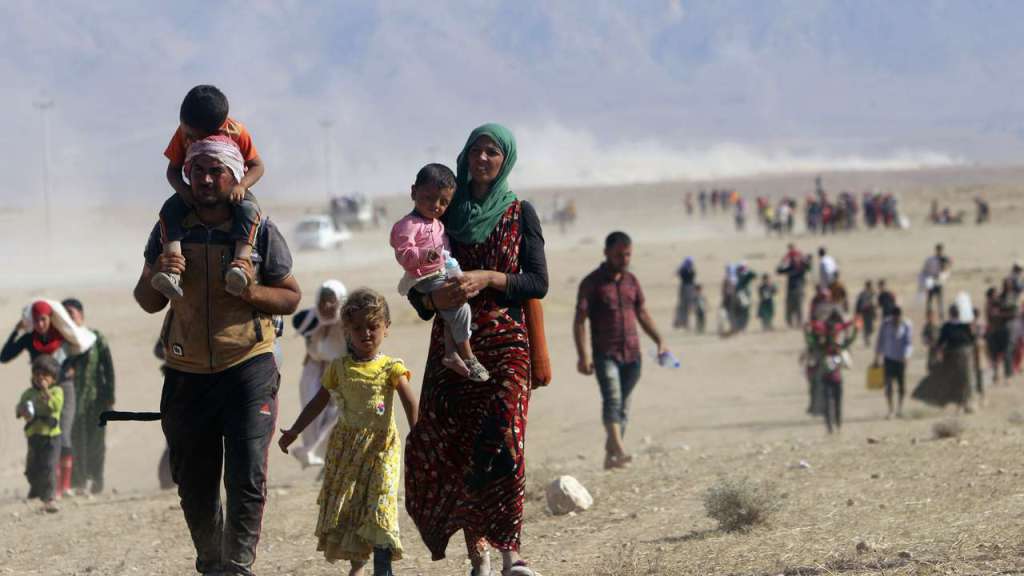 ---
Afghanistan Conference 2014 at the University of Hamburg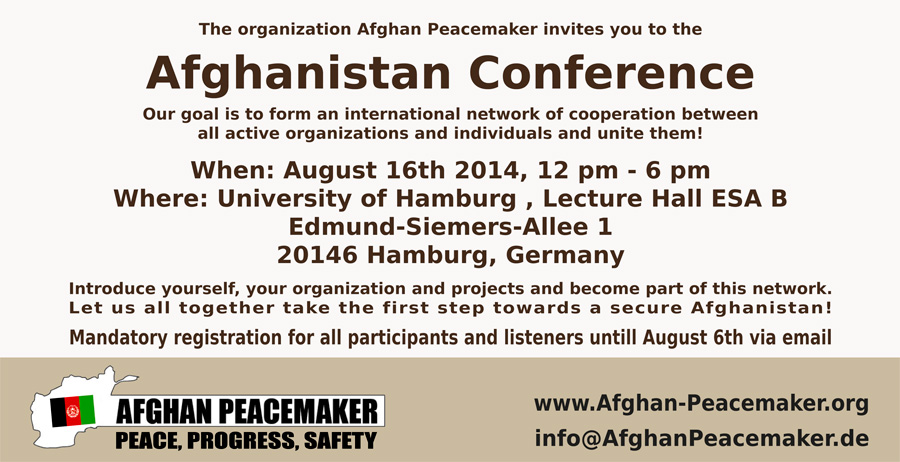 ---
---
For more information click HERE.
---
Current Project: Afghan Democracy: Voting right for all Afghans worldwide!
With this online petition we want every Afghan to have the right to vote during the presidential elections in Afghanistan. Once we have reached 50,000 signatures we will contact the Electoral Commission of Afghanistan and claim our right.
Our appeal: Sign the petition and claim your vote! Spread the message amongst your relatives and friends, because it's our voice that can change Afghanistan. Every vote counts!
For more information click here…
---
Enekas
---
Afghan-Ist-An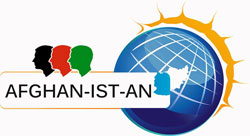 ---
Language course for Pashto and Dari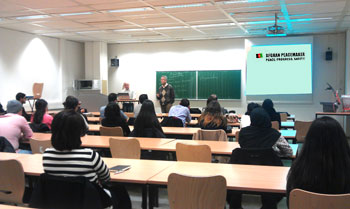 In cooperation with AINA e.V. we set up Dari and Pashto classes in Hamburg. If you are interested please, click here.